"I am passionate about helping business leaders sleep better at night – by equipping them with critical cyber risk management tools that protect their enterprises while enhancing strategic business growth." –David X Martin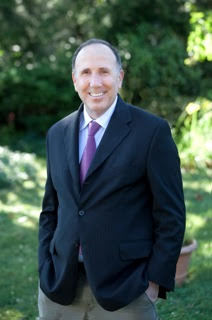 About David X Martin
His 40-year career as a senior financial executive includes senior positions at PwC, Citibank and AllianceBernstein. In addition to creating successful strategies for risk management and cybersecurity, David has served expert witness to provide testimony in high level cases. He's also an avid writer, speaker and university lecturer who has served on multiple boards of directors. For details on his bio and to read his articles, .
"CyRM: Mastering the Management of Cybersecurity" is David's third book. He published "Risk and the Smart Investor" in 2010 and "The Nature of Risk" in 2012.
For more info on David and his work, please visit DavidXMartin.com.
Connect with David on LinkedIn and Twitter.
GET YOUR COPY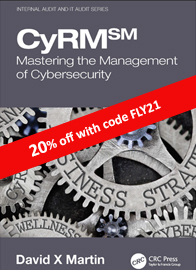 CyRM: Mastering the Management of Cybersecurity
By David X Martin
Part of the Internal Audit & IT Audit series by CRC Press, a division of Taylor & Francis Group
April 2021
Order the hardcover book — 20% off with code FLY21
Purchase the Kindle version on Amazon